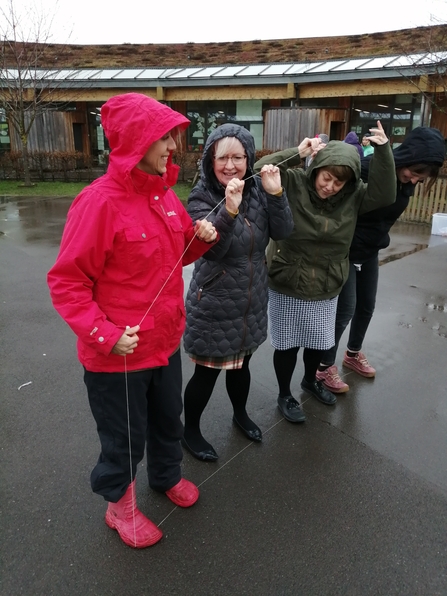 Here at Shropshire Wildlife Trust, our Nature Friendly Schools Team likes to get out there, and we mean anywhere! You don't need vast expanses of woodlands and countryside to get outdoors: open the windows and let it in. 
We are proud to be at the rock face of delivery for this project, we love to get into schools and help learners and teachers alike to see what the outdoors has to offer and how schooling can be adapted so easily to include the world outside.  We love a challenge – give us a lesson and we'll get you outside. 
What is important to us? Happy learners, teachers and parents who have the tools to develop resilience, positive mental and physical health and wellbeing in an age where stress, anxiety and a busy modern life can often take over. To us this project is about starting to actually see the world around us and using it to lead happier and more enriched lives. 
What do we bring to the table? Well, team work makes the dream work. Combined we have experience and skills in outdoor education, ecology, mental health, teaching, arts, management, travel, history and of course a bit of dance and theatre thrown in there. Alongside that we bring passion, both for the outdoors and for creating an education system that works for our young people today, especially those who don't have the opportunity to see what the natural world can do for them. We bring energy on the darkest and stormiest of days and faith that this truly works.  We really are small but mighty! 
So, what are we up to? We're back up and running in schools, working together for a 'new normal' adapting spaces, delivering training, getting everyone outside, sharing ideas, and supporting teachers to bring out the absolute best in their learners to create the next generation ready to take on the world. We can't wait for you to join us.