Time spent in nature will be remembered by pupils
Standing in silence and listening to the sound of nature was a high point for pupils from Laithes Primary School who undertook a Nature Friendly Schools residential trip in October 2021.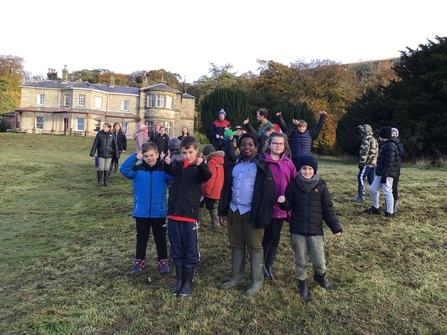 Like schools across the country, pupils from Laithes Primary School had not been able to undertake a residential trip for the past two years due to Covid-19, so there was lots of excitement at the thought of their upcoming trip to the Field Studies Council's Malham Tarn site situated in the picturesque Yorkshire Dales.
Headteacher Georgina Fletcher explained: "The children were very excited when we first announced the trip, but then a few concerns started to creep in due to Covid-19 and the fact that children have not been able to go on any sort of visit for a long time, let alone a night away from home. But, after a few discussions and individual reassurances, all of the children were keen to go. 
"The trip consisted of lots of team building activities which promoted communication and working together. Pupils were really engaged in the activities. The SEN children in particular really thrived as they felt they could achieve something within every activity, and they really enjoyed getting hands-on. Pupils also enjoyed getting closer to wildlife and loved going into the woods to think about the animals that lived there.  Their eyes were opened to the number and variety of things that lived in this habitat. All of the children developed a greater respect for wildlife.
"The children were split into two groups for activities. The standout moment for the first group was visiting the lake. They stood in silence listening to the sounds of nature. Access to a setting like this will be very memorable to them. The second group enjoyed the local walk most of all. The surroundings were beautiful, and it was clear, again, that access to this kind of location is very special."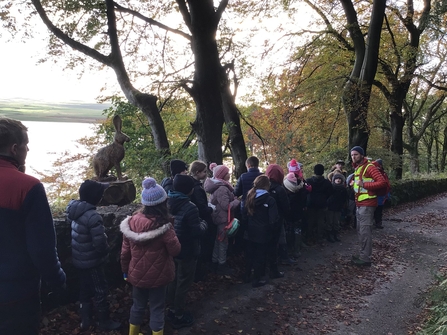 By March 2022 more than 800 pupils from schools in some of the most deprived areas of England will have taken up the opportunity to spend a night away from home on a Nature Friendly Schools residential trip to one of the Field Studies Council's residential sites including Malham Tarn in the Yorkshire Dales, Castle Head in Cumbria, Preston Montford in Shewsbury and Margam Park in Port Talbot.
Allowing every child to experience a night under the stars in a national landscape is a fundamental recommendation of the DEFRA Landscapes Review (2019). The Learning Away Evaluation Report (2015) also found that residentials had positive impacts on pupils' engagement with learning and concentration, particularly those who struggle in a traditional classroom setting. This is why overnight residentials are an important part of the Nature Friendly Schools project.