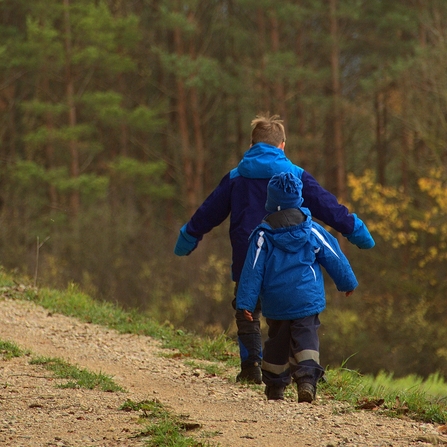 By Hayley Riggs
At YoungMinds our mission is to make sure that all young people get the mental health support they need, when they need it, no matter what. Part of supporting a young person is helping them to build the resilience they need to overcome life's challenges. Our Academic Resilience Approach has been created to help schools create environments where resilience is embedded across the whole school. 
When the opportunity to be part of Nature Friendly Schools came up, it seemed such a good fit with our approach to mental health, being asset focused and whole school based, that it was clear we should be part of the consortium. I am excited to see not only what we can achieve for the schools, but the potential to use the lessons learned to broaden the scope and for all children to be able to spend more time outside. 
Spending more time outside has long been associated with improved mental health, and over recent months many more people have reconsidered their relationship with the outdoors and the benefits they feel mentally and physically from being outside, either because they have spent more time outdoors or because they have been unable to spend any time in nature during lockdown. As we move forward and we work to help our children settle back into school life this project provides valuable support to help schools make changes that should bring about real benefits. 
I am proud to be part of Nature Friendly Schools and have been amazed to see the resilience of school staff over the past few months. In our consultancy sessions, staff have displayed sensitivity and creativity in planning for the return of pupils and ways in which they can support each other. 
One thing that makes this project stand out for me is the focus on creating lasting benefits across the whole school community and I am excited to see this come to fruition over the coming years.