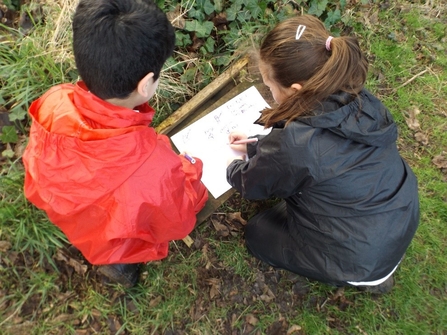 By Jenna Cains from the Wildlife Trust for Lancashire, Manchester and North Merseyside
Children spend hours staring out of classroom windows to the natural world that surrounds them, wishing they were out there, and more and more teachers are recognising that getting out into woodland and parkland is a great way for pupils to learn about these areas and the plants and creatures that live there.
Here at the Wildlife Trust for Lancashire, Manchester and North Merseyside, we cover the whole of the North West region, promoting and delivering conservation of wild spaces and nature. We also feel strongly that we should provide excellent opportunities for people to connect with the natural world through education programmes, events and our beautiful reserves.
The Nature Friendly Schools project is all about getting youngsters out of the classroom and engaging with the wild world around them. It was the perfect fit for us and we are delighted to be delivering it in our region. As a Trust we have a team of three dedicated project officers delivering the Nature Friendly Schools project. Our excellent School Grounds Team is working alongside us developing school grounds for some of the participating schools. We are currently working with 17 primary schools, with most located in Blackpool, Manchester and Liverpool. Our schools have been great to work with, and range from those doing almost no outdoor learning at all to those who have already incorporated some but want to do more.
We have found common barriers to outdoor learning across all schools – weather in the North West being a big one! Through Nature Friendly Schools we intend to provide sets of waterproofs to our participating schools. The lack of a suitable 'base' for outdoor learning has also been a barrier to some, so the project has provided this for 12 schools, including outdoor seating circles and sheltered areas. We also feel that schools which can see beyond their own school grounds, to the wonderful natural world that surrounds us, will benefit most from this project. Many schools are located within easy walking distance of local parks and green spaces, and could access them any time, cost free. Our Project Officers are working with five schools to support them to do this.
Back in March, we were very busy delivering sessions, CPD training for teachers, and working in school grounds, when the year was interrupted by Covid-19. We can't wait to get started again. Some schools are already re-engaged with the project and ready to go - and so are we!